You may be thinking that what your LinkedIn profile picture looks like won't really matter for winning business. But it matters more than you might realise.  With over  29 million users on LinkedIn in Great Britain alone, chances are you are competing with a lot of people in your sector, even if you are in a very specific niche.  Statistics show that LinkedIn profiles with pictures receive up to 21 times more views and 9 times more connection requests than profiles that don't. 
People buy from people they trust, whether this interaction is in person or online.   With so many businesses now moving online,  it's now more important than ever before to make sure you aren't losing business simply because your LinkedIn profile picture isn't quite right.  
It might be time for a professional profile review.  So,  here are 10 LinkedIn profile picture tips to get you noticed, stand out and help you win more business.
READ: LinkedIn Media Size Guide for Pictures and Videos
1. Show only your face
The first LinkedIn profile picture tip might seem very obvious but it's important to only show your face.  When we know what someone looks like, we feel that we know them a little better. This means that business relationships are easier — especially at that 'getting to know you' stage.
If your profile picture doesn't show your face or if it's hard to see, people may think you're hiding something or that you are not prepared to 'show yourself' in your business dealings.
Compare these two pictures.  Both are copywriters.  Who would you call first if you needed help with blogs or web copy?  On balance, I'm guessing it will be the woman.  Why?  Because you can see her face, and we can tell a lot from a person's face.    
While the man looks relaxed and friendly, he doesn't come across as professional.  It's important to remember that LinkedIn is a business networking platform as opposed to other less formal social media platforms.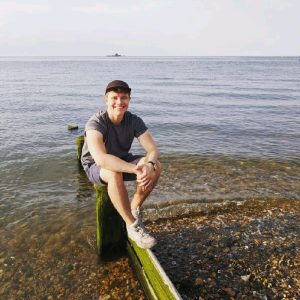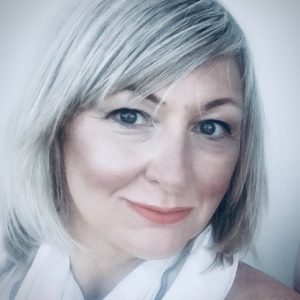 2. Look them in the eye
It goes without saying that you should be the only one in your profile picture, sending out the message that you put yourself front and centre of your business.  Not only is it important not to include your children, friends or even your dog in your photo, but it's also important where you are looking. 
When we talk to someone and they don't look us in the eye, we think they're a bit 'shifty' don't we? We just don't trust them.  It's the same with photographs. Having 'eye contact' with your LinkedIn profile visitor makes it seem as though you are interested in them.   So, look into the camera, as if you were chatting to a good friend. 
3. Size and resolution matters
It's really frustrating when you find a picture you want to upload only to realise that it won't fit into the space LinkedIn has allocated for your profile picture. Since LinkedIn's last major update and redesign — which rolled out in April 2018 — the ideal LinkedIn profile picture size is 400 x 400 pixels.  
So, with that in mind, you can go ahead right away and resize your image so that it fits the first time. 
4. Use the rule of thirds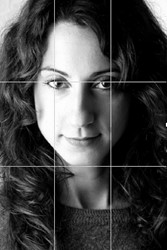 The 'rule of thirds' is when your image is divided by thirds horizontally and vertically. It's a compositional suggestion to create impact. It's based on research that says that there are key points in a frame that our eyes are attracted to which tend to be more appealing and interesting.
Our eyes are our strongest asset, so if our eyes positioned in the photograph in a way that people are more likely to focus on them  — boom  —  we've captured their attention.
When you look at this picture, it's her eyes you are drawn to.  It's because the eyes sit on that top third. She is beautifully framed and the photo proportions are perfect.
So, how do you achieve that on your own? When you're editing a photo on your phone and you press 'crop', a grid appears over the image. This grid chops your photo into 9 pieces (similar to a grid of 9 on an Instagram page). It divides your image 3 ways, both vertically and horizontally. 
To learn more about the rule of thirds, a great article to read is  The Rule of Thirds: A Simple Way to Improve Your Images.
6. Look friendly and approachable
Even in the most formal of industries, it is acceptable to look a bit more relaxed in your profile photo, so let a bit of your personality shine through. It's ok to smile. It will make you look more approachable.  
You might think that standing up is the best position to be photographed but this can make you appear a bit stiff. You want to come across as relaxed and professional at the same time.  So, the best position is sitting on a stool or dining room chair.   Just make sure the chair isn't visible in your final edit. 
7. Hire a headshot photographer 
Smartphones have come a long way and it's possible to take a really good LinkedIn profile picture with just your phone.  However, LinkedIn profiles with professional headshots get 14 times more profile views.   Photographers in your local area should be easy to find, through a Google search and also by conducting a search on LinkedIn. So give a few a call to see who you click with.  Find a photographer who can make you feel as comfortable as possible in front of the camera because finding a photographer you feel comfortable with is just as important as the quality of the pictures themselves.
8. Use contrasting colours for your background
Not everyone views LinkedIn profiles on a desktop, so your profile photo will appear even smaller when viewed from a phone.  So, how can you make sure you're seen?
If you're blonde and you photograph yourself wearing white against a cream backdrop — you'll fade into the background.  
The key here is to wear something that contrasts with the colour of your background. The profile photo of Loren Greiff really zings off the page and out of your screen, doesn't it? 
9. Wear what you'd normally wear to work
If you're in the creative sector you probably don't show up for work in a suit.  You'll be sporting a more relaxed look which is what your clients would expect.  Of course, the opposite is true.  If you are in the financial or legal sector, your prospective clients would expect to see a more formal image of you, rather than in khakis and loafers. 
Whatever your sector, think about the impression you want to convey and who your prospective clients are. 
But most importantly, be who you are, because people buy from people, so there's no point in wearing something that isn't you, just for the sake of a picture. 
10.   Use a LinkedIn photo analyser
You might have taken loads of great shots and you are in a position where you just can't decide which one to use.  Even your friends and family can't agree.  So, what if there was a way that could help you choose based on data?  Now there is. You can choose the right LinkedIn picture using hard data with a LinkedIn photo analyser such as Snapper or Photofeeler.  Focusing on scientific research around perceptions of professionalism, this artificial intelligence will inspect your LinkedIn profile pictures and will tell you if it is good or bad and what you can do to improve it. 
And finally, as a final task, have a look at your LinkedIn profile on a tablet, computer, and mobile phone to confirm you're happy with how your photo and background image appear on various devices.